- norsk tekst her!
Planned -litter 2013:
Planned Insinya litter winter/spring 2013:
Iza will have her second litter winter of 2013, with delivery in March. We are very pleased with her first litter, they are very steady youngsters, unafraid, curious, open and trusting dogs with lots of self confidence - just as Ridgebacks are supposed to ;-) We were very disappointed that there were no correct bitches to keep then, so we hope that this litter will give us an opportunity to keep breeding material from this wonderful bitch!
For Izas second litter we have found a male with lots of nice qualities, from lines full of good tracking dogs and dogs known for their nice, steady mentality. Oppigårdens Solfångare is a very nice male who has done a very good MH and he has all the mental characteristics I want in a male for Iza, securing that her good traits are preserved. He is a very sweet, open and accessible dog, still being a Ridgeback with all the dignity and self esteem I treasure in the breed. He is friendly and playful, with balanced reactions and confident in all actions. Conformation wise he is a moderate dog, with strength balanced with elegance. He has a very strong back and croup with nice front and angulations. He has a beautiful, very long and symmetrical ridge, and nice expression and head.
Iza is a dog that has been naturally obedient all her life, she loves to accompany when I'm out with the horse, either riding or driving, almost without any need of commands. She can walk off leash anywhere, and has been the easiest dog I've housetrained, and the easiest dog to learn to be alone. Her favourite activity is training in any form, she has lots of go, combined with will to please and a very high affinity for play, so motivation is easy - either toys or food. She has nerves of steel, but is the guard dog in the family and is the one who alarms us when something catches her attention. Conformation wise she is a mediumsized bitch with a superb forechest, moderately angulated, lovely neck and strong paws. She has been tested with mechanical bear, which she didn't fall for (this bear doesn't give live reactions, Iza said and lost interest..) She has also been to a tracking competition, which we had to abort when someone had forgot water for the working dog in 25 degrees hot weather.. But she loves to track, and does so with much precision. She is a very confident dog , very nice with children, grown ups and dogs of any age or breed.
We expect mediumsized puppies, probably all blacknosed with deep red colours (maybe some livernosed), with balanced conformation and very strong mentalities. They should be totally unafraid, stable, rock steady as adults, and most likely with tons of self esteem and curiosity with that Ridgeback spark ;-) Solfångares mother and uncle are approved on both bear and boar tests, and they are clever tracking dogs just like Iza, so this will be activities well suited for these puppies!
Puppies born 16.01.13, 5 puppies, one stillborn female. 3 males of which two livernosed, 1 blacknosed female, all correct ridges, no kinks. One male with excess white markings and also extra claws on hind legs.
Photos: Mixed 1,5 weeks 3 weeks 4 weeks
Sire: Oppigårdens Solfångare

HD-A AA-A

Full dentition in a correct scissor bite.

68 cm, 44 kg

Mentality tested, gunshot proof

CC winner

DM - N/N

Dam: Aziz Alilea Yejide

HD-A AA-A

Full dentition in a correct scissor bite.

63 cm, 34 kg

Mentality tested, gunshot proof

Awarded HP.

DM - N/N
Oppigårdens Solfångare
Oppigårdens Karl Johan
NO VCH SE VCH Juliagårdens Poseidon
SE VCH Aylah
SE UCH SE VCH Oppigårdens Nova
Caineables Red Stanley
SE UCH SE VCH Oppigårdens Endast Elin
Aziz Alilea Yejide
IS CH Bawabu Sulemani Salimu
FIN CH Ozubi's Royal Gala
FIN CH Mbwasimba Murua Ruffini
Hunting Prides Amboseli Aziza
INT NORD DKUCH FIN S V-01 WW-02 Rex Ventors Akeron
Hasselsnårets Norma Jeane Baker
Phone: +47 97 12 35 35 or mail: kennel@hunting-pride.com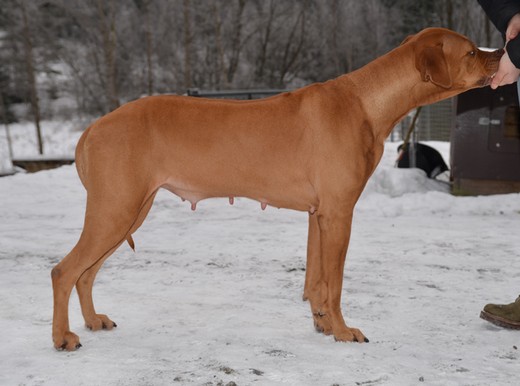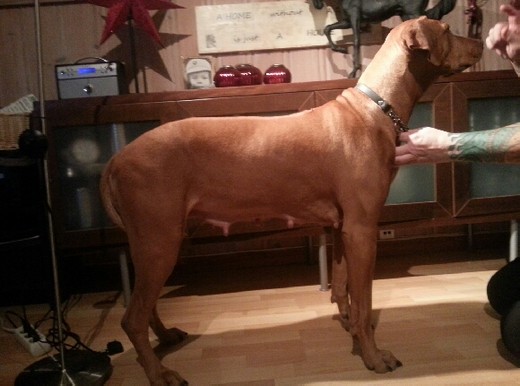 5 weeks pregnant to the left, 6,5 weeks to the right!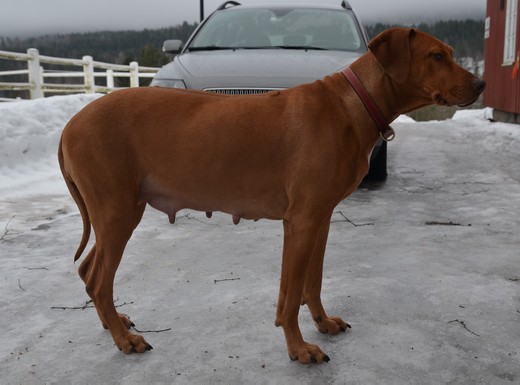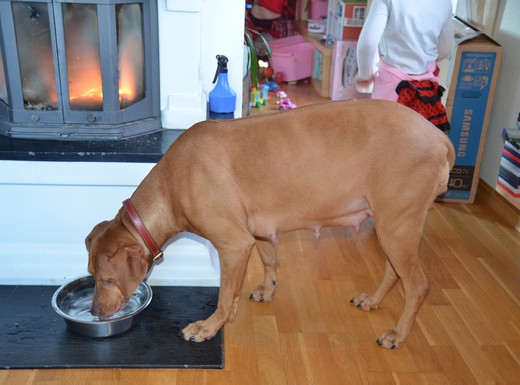 53 days pregnant in left photo, 58 days in the right photo and below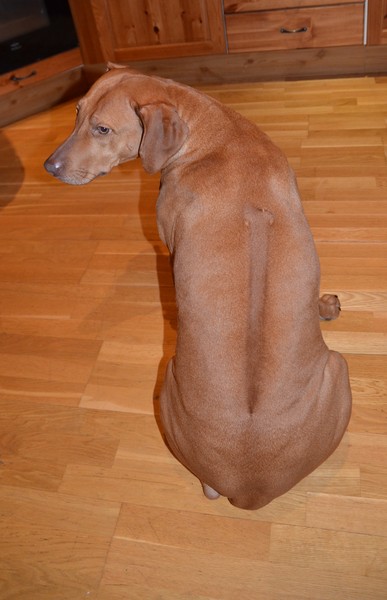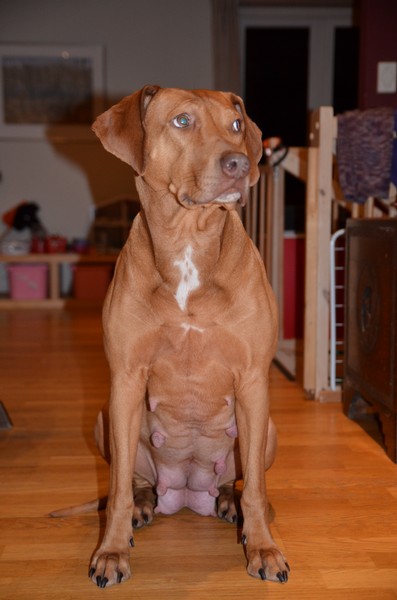 The newborn: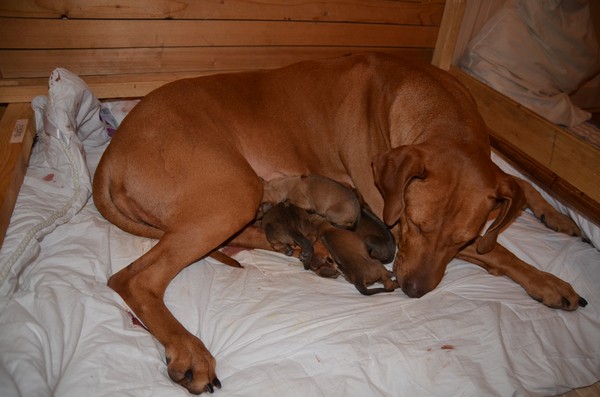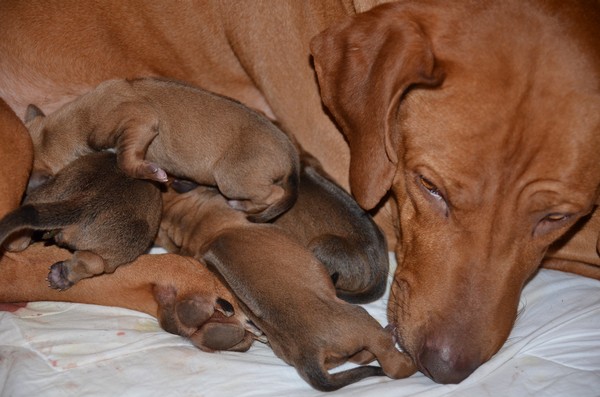 Solfångare: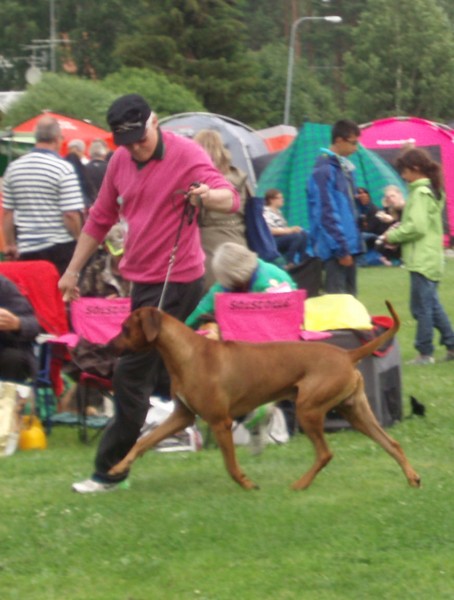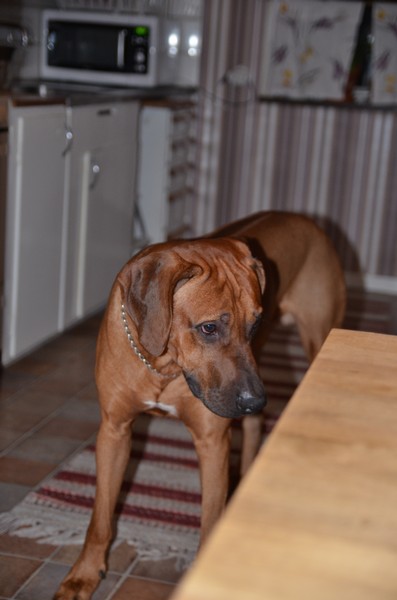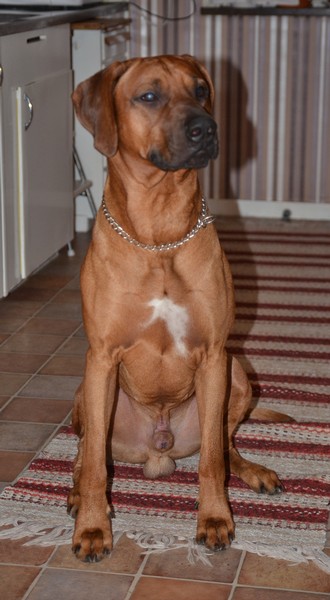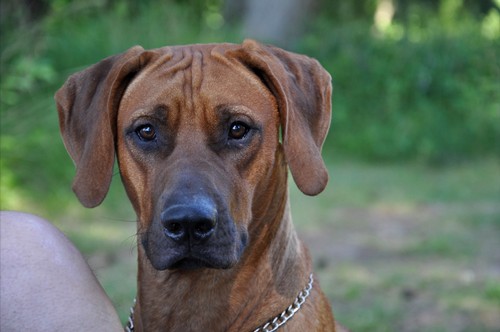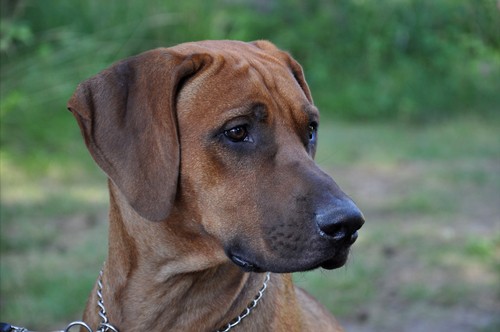 Iza: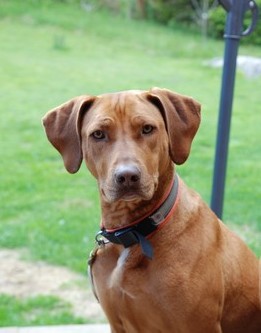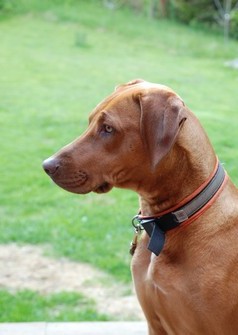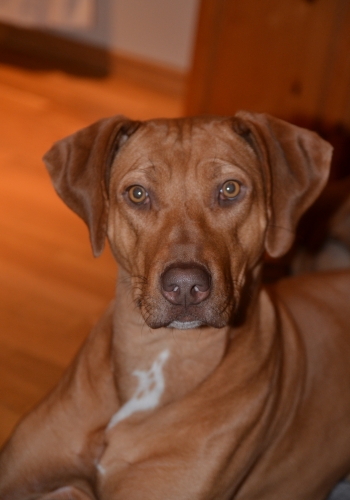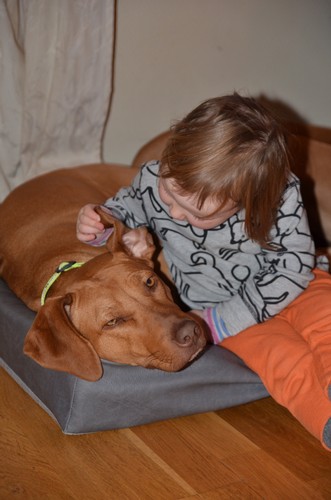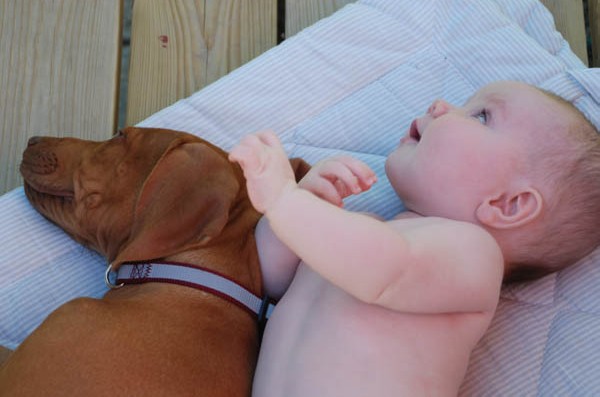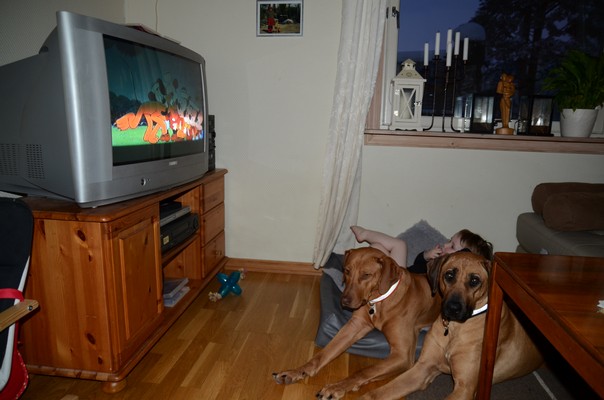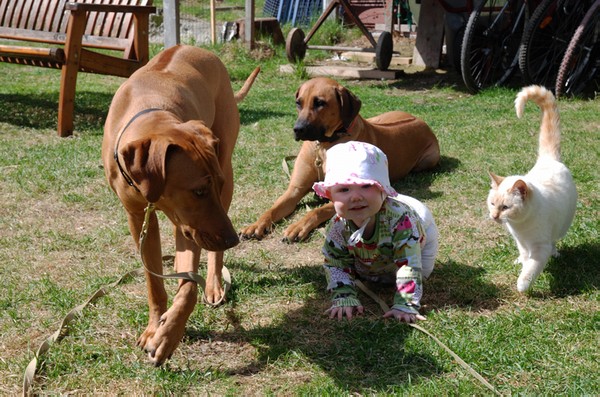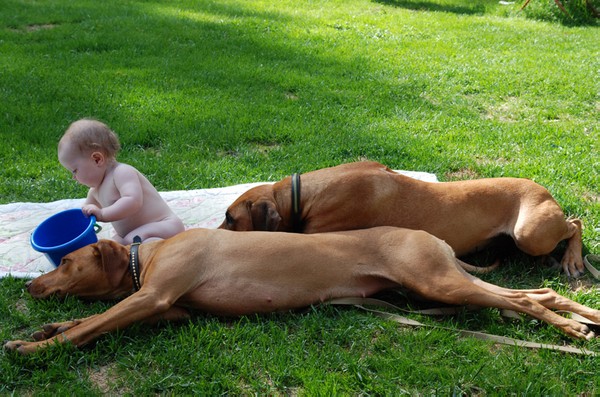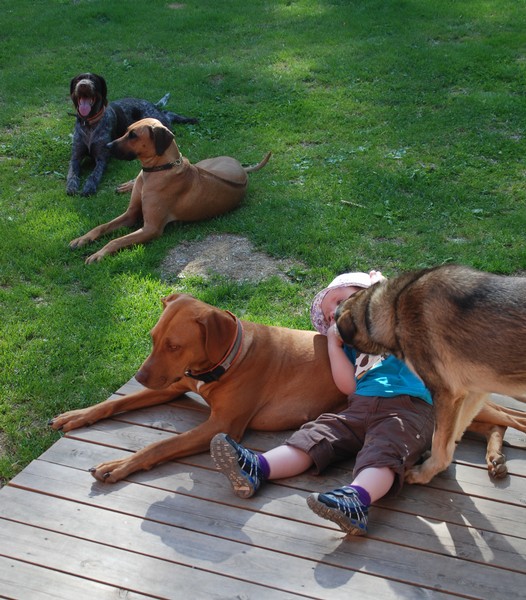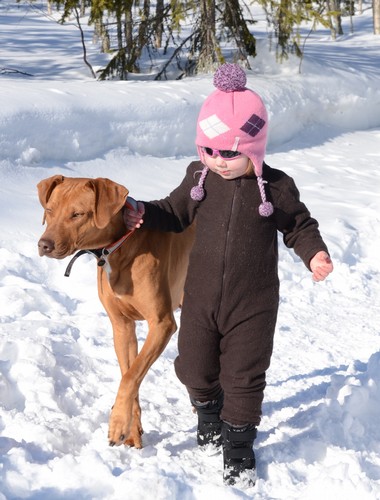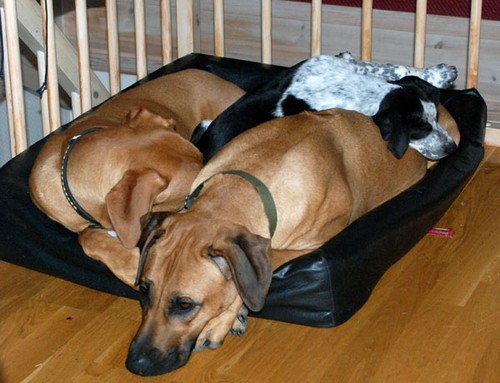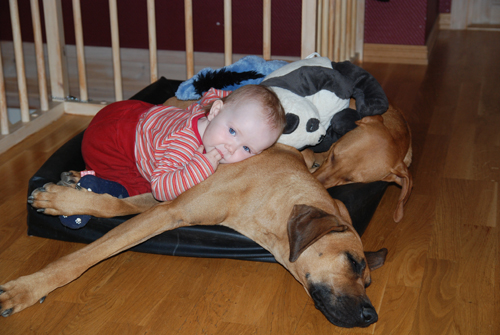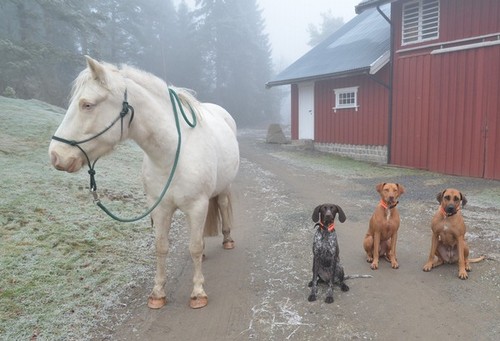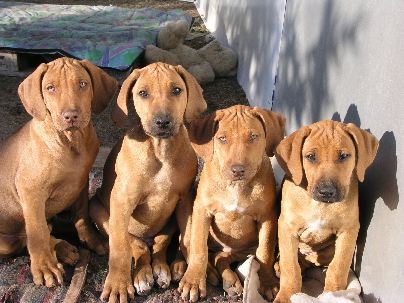 Phone: +47 97 12 35 35 or mail: kennel@hunting-pride.com
If you have entered this page through Google or other search engines, use the link below to get to our mainpage and have the full menu of choices.