- norsk tekst her!
Planned litter fall 2012/winter 2013:
Dhamira will have her second litter in 2012 and we have found her a very suitable partner!
Her 2010 litter have turned out very well, all pups that are x-rayed (5/6 hips and 4/6 elbows) have excellent results, all A's! They are friendly and open dogs, very fond of children as their mother, and have controllable, but strong hunting instincts. The two bitches in the Etoshalitter shows a clear preference for elks, Egamisha being used in practical hunting. They are pretty too, Etana is Norwegian Champion and Norwegian Junior winner in 2011, and has a whole row of best bitch placements! None of her siblings have been shown yet but they are no less pretty ;-)
Dhamira is my best friend, but I think she values Su higher than me even ;-) She has always chose to be with Su, and loves her attention, whether it is a friendly kiss or playing dress-up. She is a very steady bitch, it is not much that can upset her but she has balanced guarding and she uses it when needed. She is the fastest Ridgeback I've had, but she also has stamina, and loves to be in the harness, either on ski or before the cart. She is the undisputed leader of our whole pack, but also the one who adopts new dogs and puppies - after ZoŽs arrival, Dhamira applied for membership with the German Pointer club as she is very certain that ZoŽ belongs to her ;-) She is also the police of the pack - if there is ever any quarrelling between two dogs, Dhamira is there before we have time to shout at them, effectively splitting them up without a sound! When BB came back to us, my parents' Lagotto didn't think much of her and was a bit intimidated over this playful youngster. She growled when BB ran by and snapped at BB, then faster than lightning Dhamira went over to her and just struck her gently, but firmly down with the weight of her front leg - and that was the last of it!
The sire for this combination, Navy, is a large dog, masculine with lots of substance, very nice front angulations and he has offspring that show very much promise in the areas valued by us. In his litter at Ridgebows kennel, he has one export to Africa, a bitch who has all the characteristics of the African breed she is, she guards, herds and drive other animals, all with the ingenuity of the breed and the curiosity they need. Navy and his offspring are known for their great mentality, kind, sweet and trusting dogs, maybe a notch on the more sociable side than most Ridgebacks. One of his German sons are used in hunting, and they are all very clever trackers.
There may be born DM carriers in this litter, but the pups will be tested prior to delivery in order to know their status. Since Dhamiras last litter consist of small/mediumsized dogs (only one male above standard height) and Navy's progeny are mostly well within the standard, we hope that these will be within standard too, but chance are that there might be a few larger dogs in this litter. They will have strong bone and paws, and most likely black masks and wheaten to red wheaten in colour. Mentality wise they will probably be very open, accessible and friendly dogs, they should be good trackers and even hunters, and great with other dogs and children.
The puppies were born 12th of November, 7 puppies in total, 3 females and 4 males. One stillborn, correct female, which leaves us with six puppies, two correct females, three correct males and one ridgeless male. No DS detected so far, no kinked tails and birth weights around 500g, except for the stillborn female who was 350g (also checked for DS and none found).
Photos: Individual 2 days 3 weeks 4 weeks 5 weeks
Sire: Rijstone Aussie Rules

HD-B AA-A

Full dentition in a correct scissor bite.

73 cm, 48 kg

Mentality tested, gunshot proof

Swedish show champion, BISS 06

Approved aptitude test in blood tracking

Dam: Hunting Prides Dodori Dhamira

HD-A AA-A

Full dentition in a correct scissor bite.

67 cm, 37 kg

Mentality tested, gunshot proof

Awarded HP and CQ.

DM - A/N
N SE UCH Rijstone Aussie Rules
AU CH
Kargnieulan Hugo A Gogo
AU CH
Elangeni Elvis
Kargnieulan Montana
AU CH
Rijstone Mtilda O Samara
CA CH
Shangara's Mukuru Of Samara
AU CH
Rijstone Buyani

Hunting Prides Dodori Dhamira

NUCH

NORDV-02 NORDUV-02 NV-04

Masithelas Famous Akinzo by Woody
INTUCH USCH CANCH Wetu of Kalahari

NUCH DKUCH NORDV-98 NV-00

Ami Sariba

Hunting Prides Amboseli Aisha

INT NORD DKUCH FIN S V-01 WW-02 Rex Ventors Akeron
HasselsnŚrets Norma Jeane Baker
Phone: +47 97 12 35 35 or mail: kennel@hunting-pride.com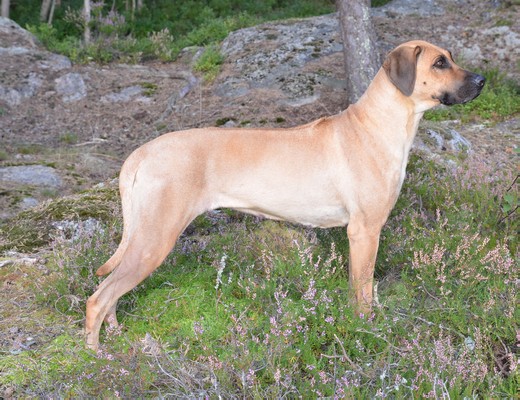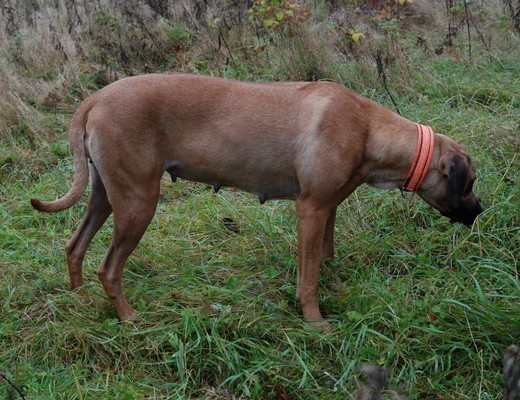 Dhamira at the mating (left) and 5 weeks pregnant (right)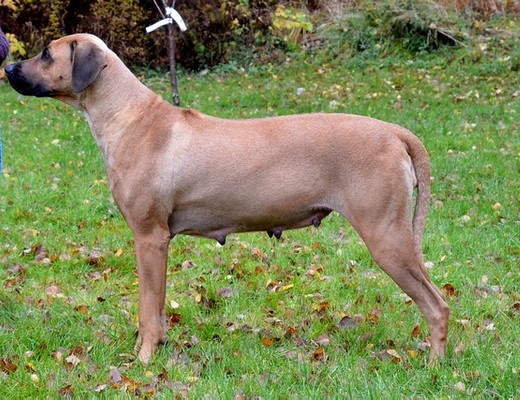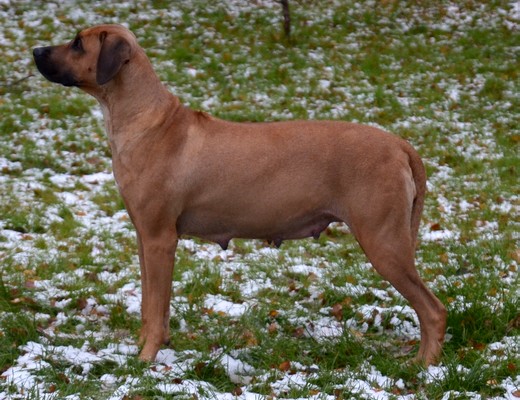 6 weeks pregnant (left), 7 weeks pregnant (right)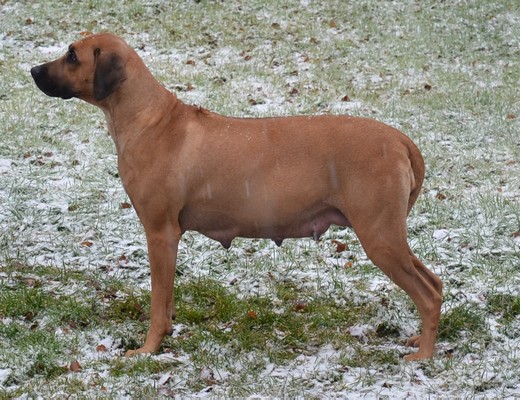 8 weeks pregnant (with the camera inside due to snowing, shot trough the glass door ;-))
9 weeks pregnant ;-)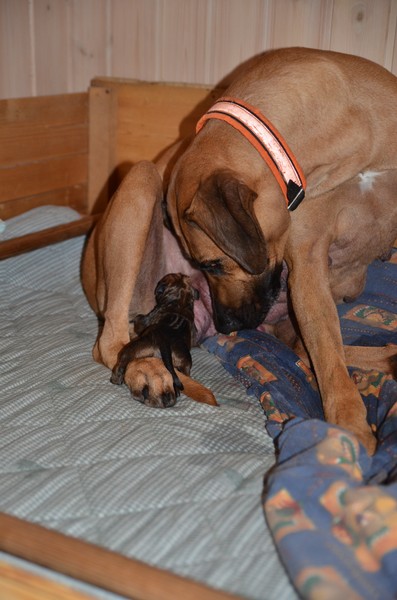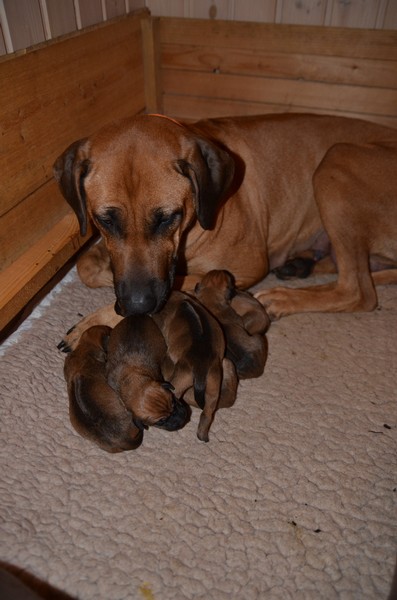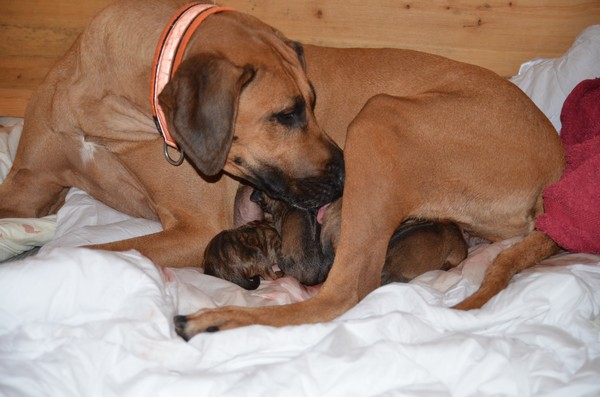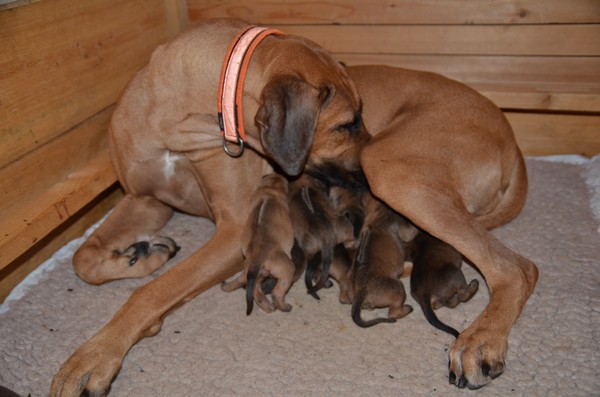 Navy:
September 2012: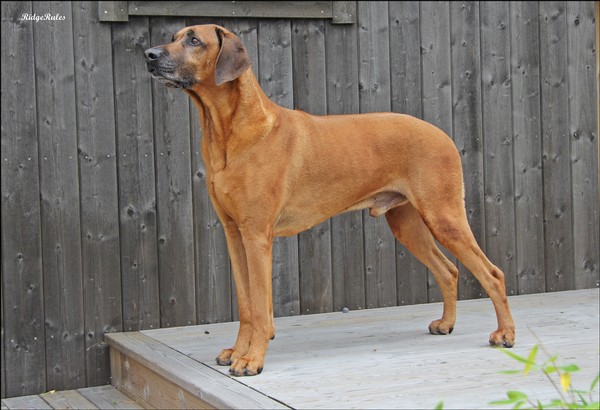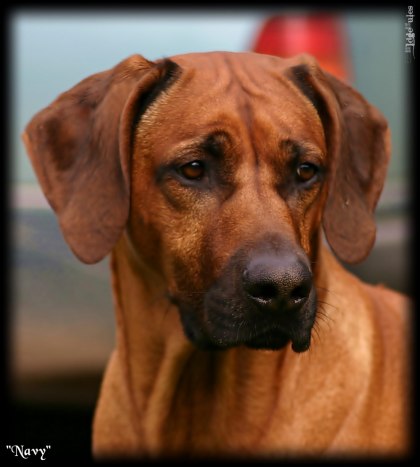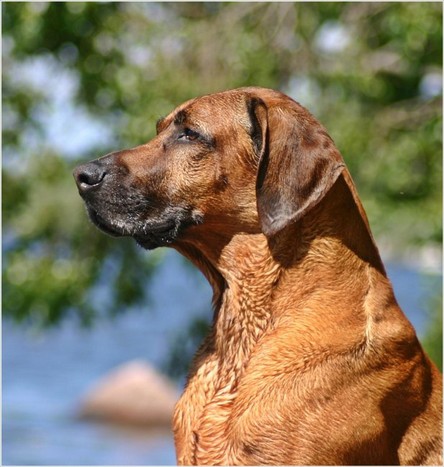 Dhamira: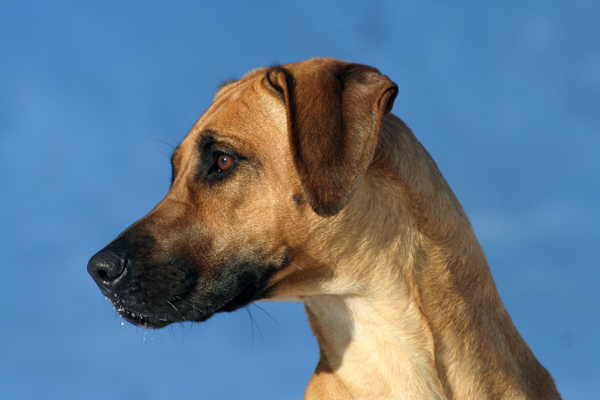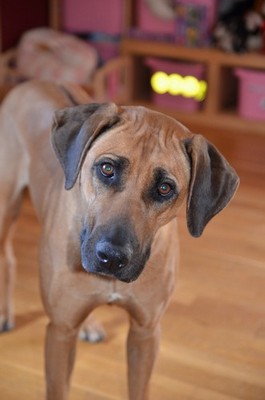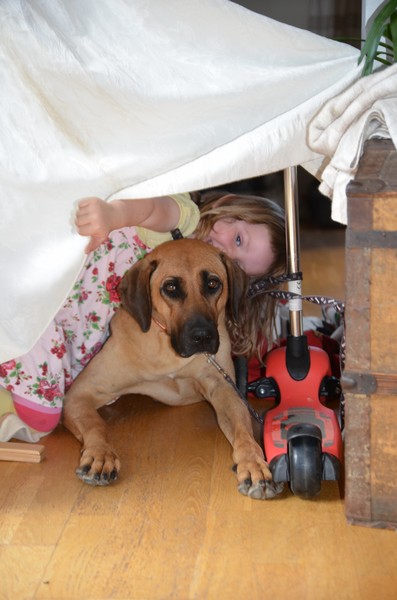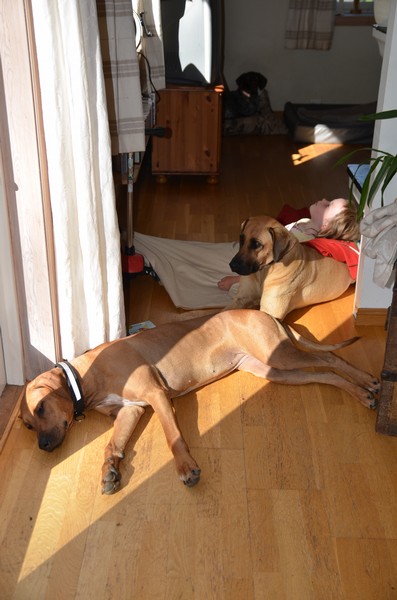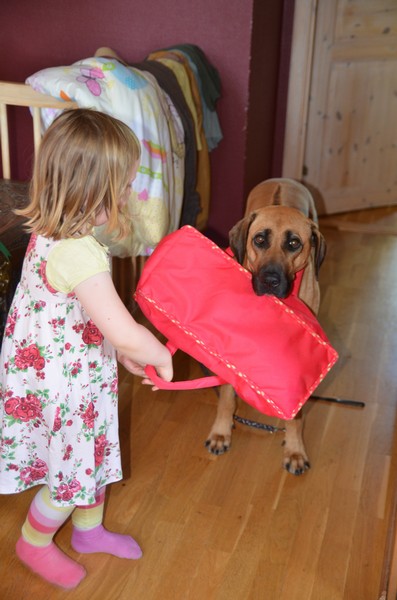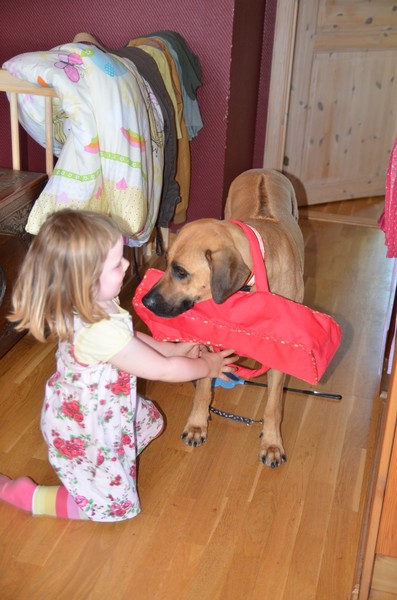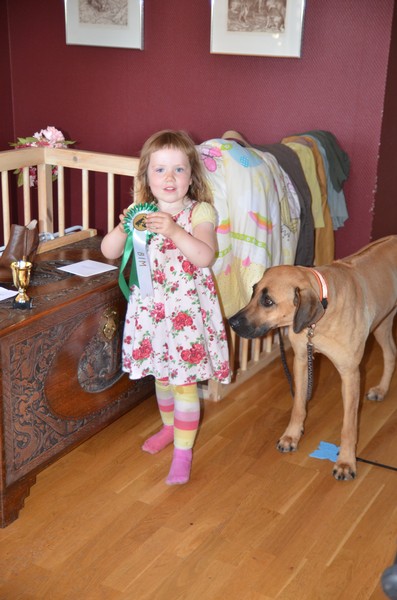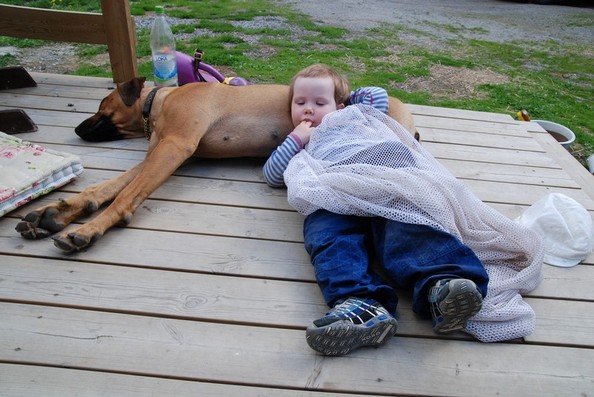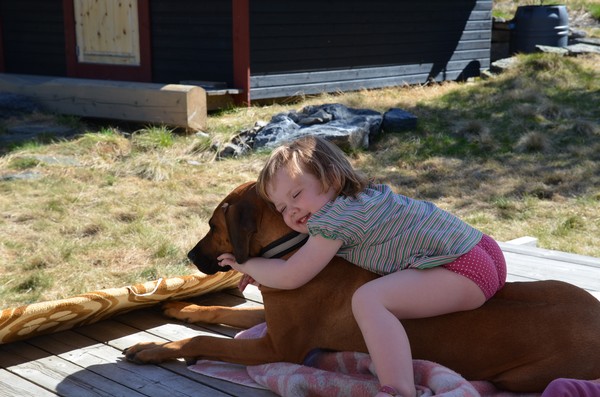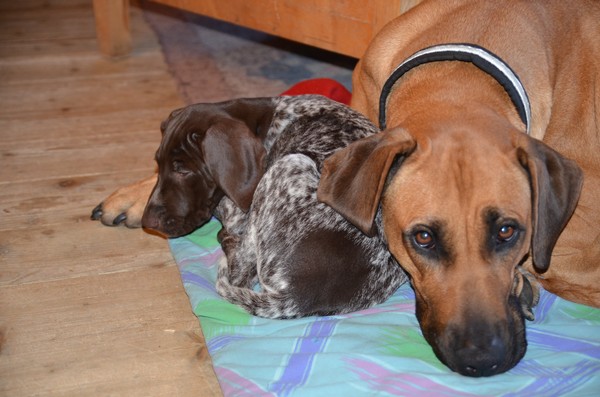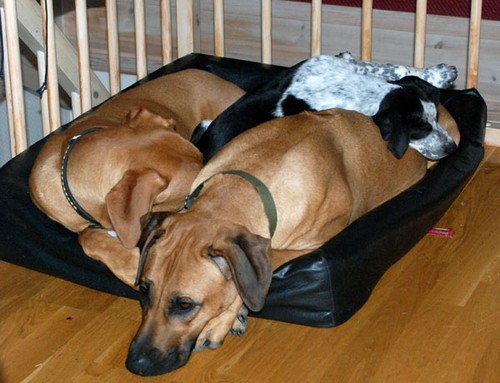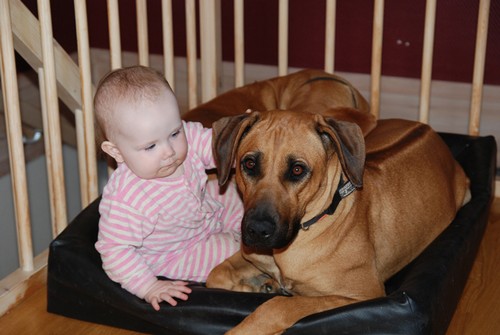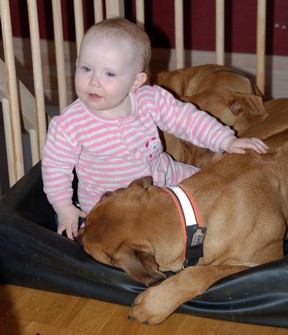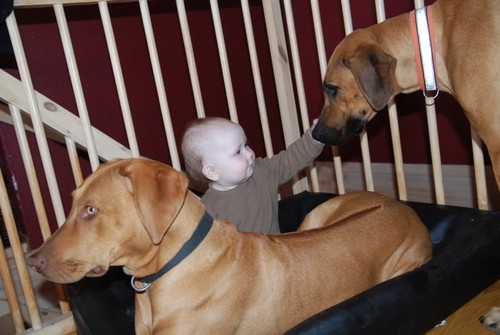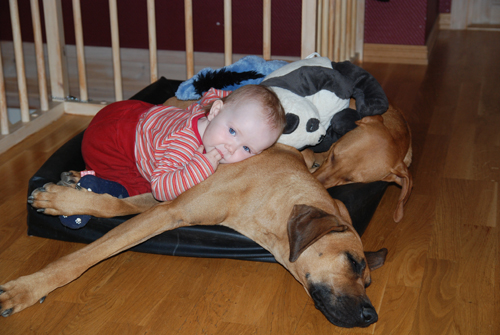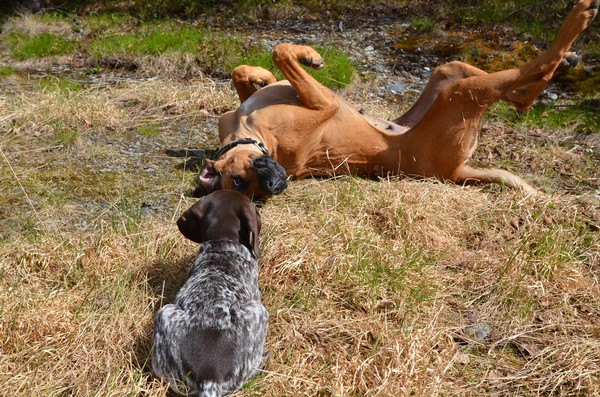 Trying to win ZoŽ over - their first encounter ;-)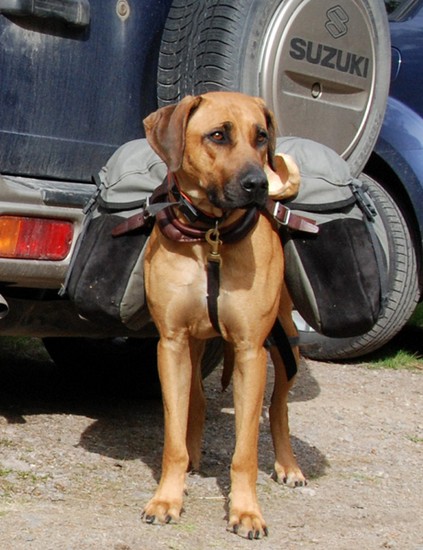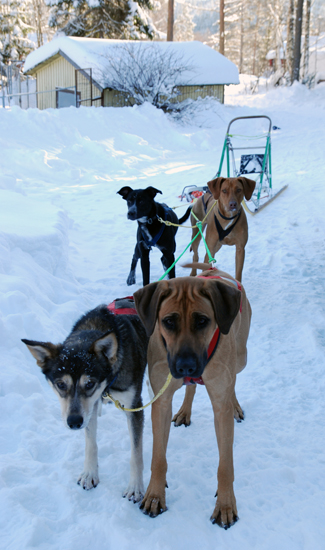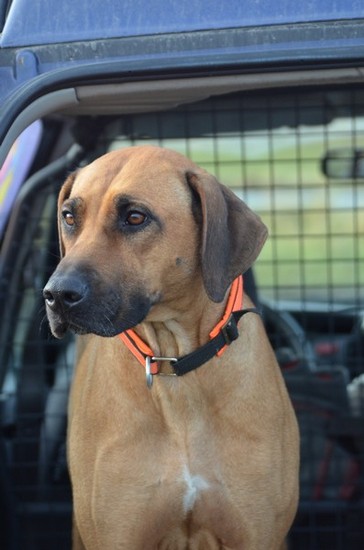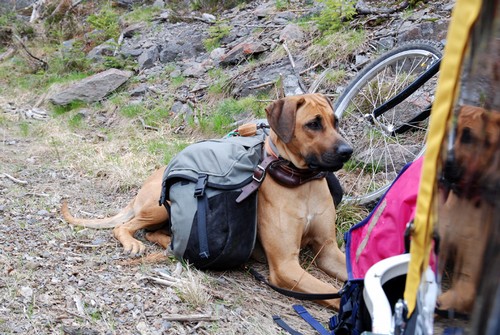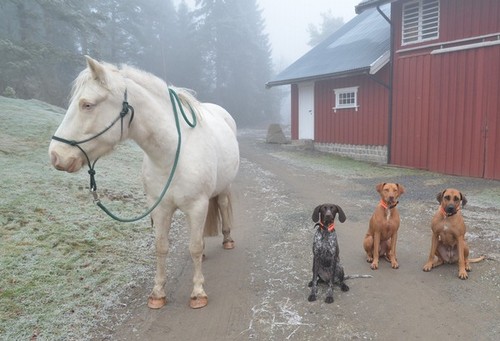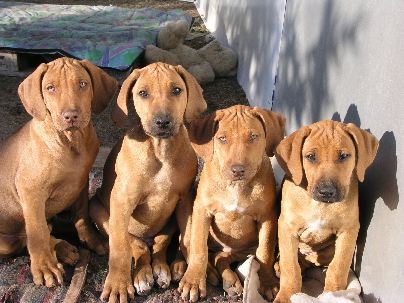 If you have entered this page through Google or other search engines, use the link below to get to our mainpage and have the full menu of choices.