HD: A

AA: D

DM: N/N

Full dentition, correct bite

At 6,5 months, 67 cm

72 cm, 50 kg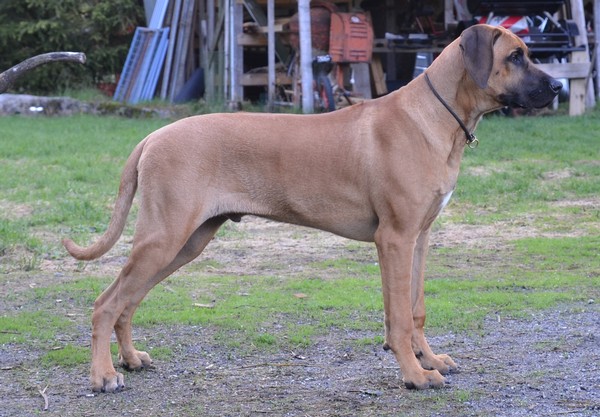 6,5 months old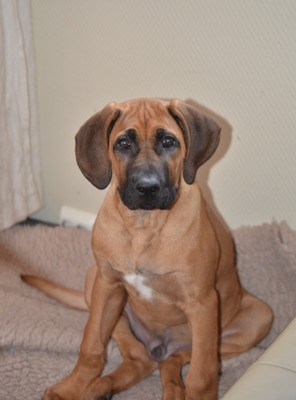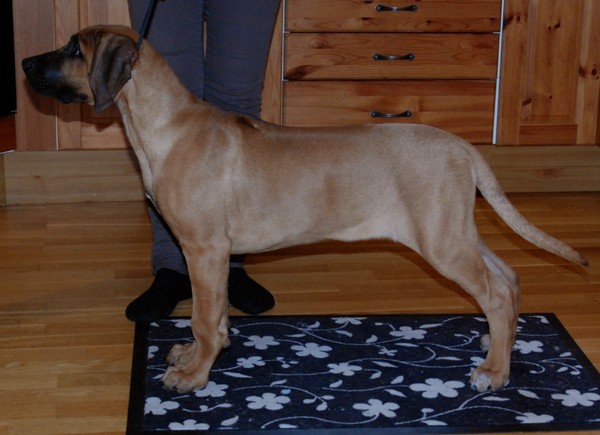 Febrauary 2013 - app 14 weeks old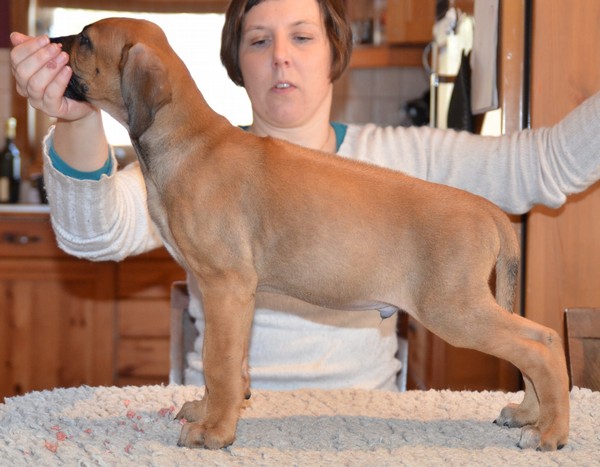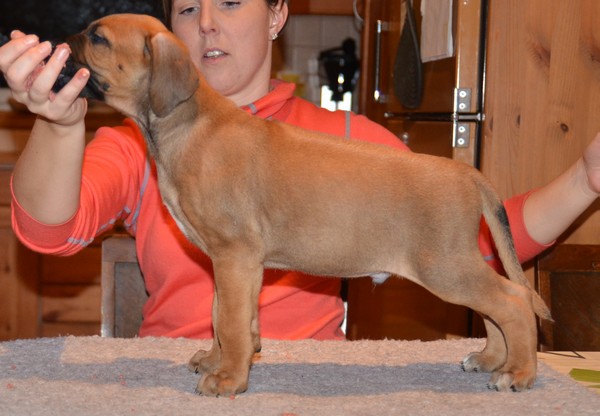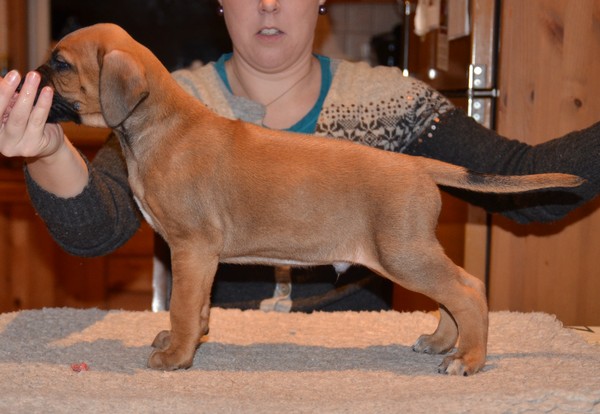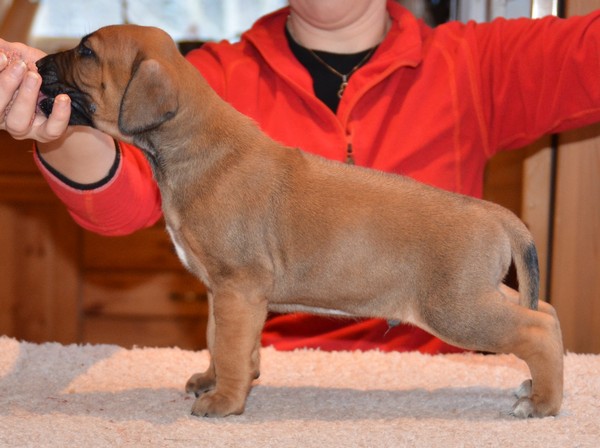 As he seemed like a very nice blend of Dhamira and Navy, we just had to keep a bit of Hasani for ourself ;-)

He was the calmest pup in the litter, many recemblances to Donjuan. His tail just wouldn't stop wagging, and he has lots of qualities, both conformational and mental.

Hasani was entropion operated at one year of age due to redness and irritability in the corners of his eyes.