6.10.12 - Jadranka Smojver-Selimovic

Exc AK, 1AKK, CQ 3BTK, CC 2 years, typical head, corr scissor bite. Good neck, corr topline, good ang, tail well set & carried, good moving. NUCH!!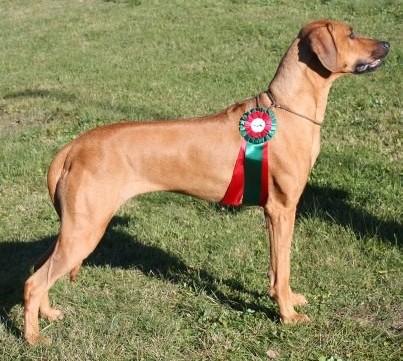 19.08.12 - Lydia Erhart
Exc AK, 1AKK, CQ 4BTK, CC 2 years. Ex type, lovley fem head. Suff front ang, ex body, good ridge and crowns, good rear ang, Sligtly sloping croup. Good coat and tail, topline needs to straighten (?) when moving.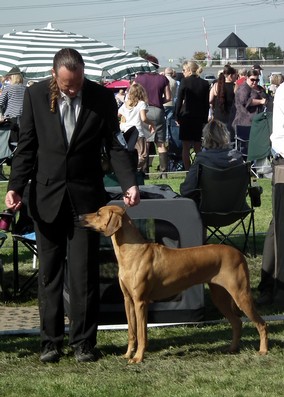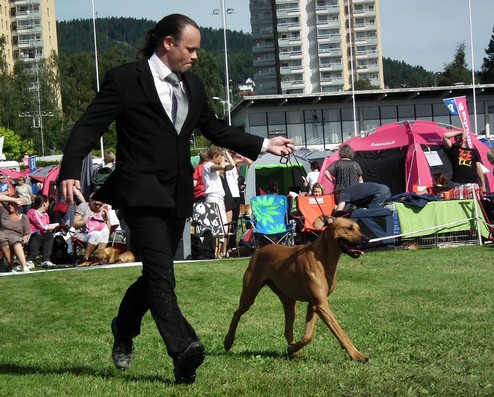 29.07.12 - Ligita Zake
VG AK V.fem bitch, head strong enough, scull broad enough. Could have straighter topline, enough volum of body. Could have more filled out forechest, could have more ang in front. Corr behind, movement powerful enough, temp ok
17.06.12 -Alberto Berrios
Exc UK, 1UKK Nice size, prop, ridge. Good side movement, close rear and wide front while moving, nice rear ang, tight front feet, nice temp.
27.05.12 - Jackie Jackson, NRRK
Exc UK, 1UKK, CQ Lovely bitch at g.size, lovely colour, pretty head, nice front, g.hindq, moved very well
29.04.12 - Eli Marie Klepp
Exc UK, 2UKK 21 months, well developed, nice head and excp, good neck, well laid shoulders, nice back, corr ridge, should have more muscles all over, good bones, nice movement back and forth, good reach in sidemovement
28.04.12 - John Wauben
Exc UK, 1UKK, CQ, 4BTK 21 months old, very nice fem type, suff long head, g scull, corr muzzle, g expr, g neck and topline, nice ridge, corr ang, g body and forechest, feet and wrists suff strong, a bit open in elbows, nice temper, a bit loose in wrists, tail set a bit low but with suff drive
12.02.12 - Christian Jouanchicot
Exc UK, 1UKK, CQ, 4BTK, res CC Corr bite, exc construct. and size, exc topline, ridge, box and crowns. Exc neck, exc head with nice exp. exc ears and eyes. Exc front. V.g chest, exc rear and tail.

11.02.12 - Aida Rivera Franco
Exc UK, 1UKK, CQ, 4BTK Good teeth, eyes and ears. Corr good colour and ridge. G. movem.
05.02.12 - NGDK, George Schogol
Exc UK, 1UKK, CQ, 4BTK, res CC 18 months. Fem with nice outline. Very strong withers, correct position of shoulder blade. Moderate length of upper arm. Very good topline and tailset + carriage. Moving free enough.
26.11.11 - Norwegian Winner show,
Exc JK, 1JKK, CQ, 4BTK, res CC 15 months, feminin, beautiful junior. A bit timid, very nice feminine characteristics, balanced for age. Very beautiful female head, corr bite. Adorable expression, pretty eyes, good shoulders, body and rear. Corr ridge and crowns. Moves well and lovely posture.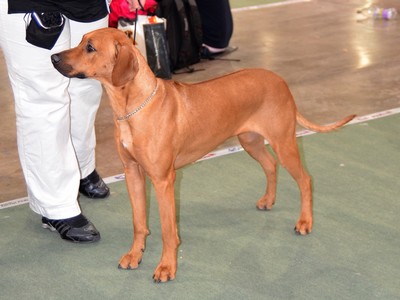 18.09.11 - Norsk Chihuauaklubb Moss, Tino Pehar
Exc JK, 1JKK, CQ, 1BTK, CC, BOS 14 months. Nice type. Well balanced. Fem head w good expression. Strong wide underjaw. Good body structure. Exc ridge. Super front. Lovely movement.
Pic from the day (or the day after ;-)):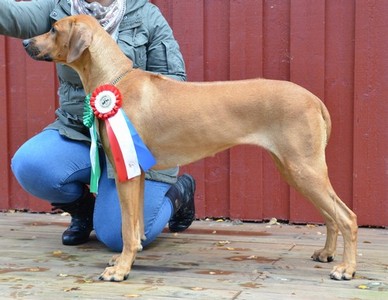 17.09.11 - NLAK Moss, Vincent O'Brian
Exc, 2JKK Nice, dark eyes, very fem head, good lenght of neck + strong. Exc chest, str front. good tail and feet. Would like to see more shoulder. Topline leveled. Moves well coming and going.
11.06.11 - NRRK spesialty show, Leni Finne
VG Corr prop and bones. Corr headshape, could have slightly more lower jaw. Corr eyes, well bal ears. Corr neck. Barely dev. forechest. Short upper arm, well set chest for age. Corr ridge. A bit steep croup. Corr movem, a bit loose in elbows.
04.06.11 - NKK Drammen, Erna Britt Nordin
VG Very nice size. Fem head and expr., Nice muzzle, good bite. good neck and back. Acc chest for age. Nice front. Should have more ang in knee and hocks. Nice bones and feet. Moves with nice stride but needs more balance. Very good coat and ridge. Exc temp.
01.05.11 - NDK, Jadranka Smojver-Selimovic
Exc, 3JKK, CQ 9 months. Good neck. Good bite. Ears well set and carried. Nice neck, cor topline. good angulations. Good temp, Good moves.
13.02.11 - Helge Kvivesen
BOB puppy Very good, feminine app and head. Corr bite, norm ang in front. Good topline, very well ang in rear. Moves well and with drive but need stability in front. Nice temper.
12.02.11 - Svein Bjarne Helgesen
BOB puppy! 6 months old puppy, exc overall impression and balance, exc head, nice prop, feminine expression, exc neck and topline. Very good in body, nice balance for her age. V.g tail, g chest, nice ridge, v.g bones, v.g angulated front and rear. Very promising.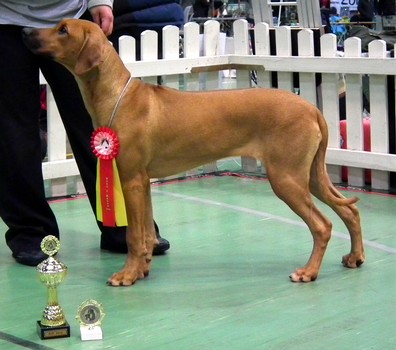 30.12.10 - Per Harald Nymark
#2 in puppy class 5 months. Good size, strongly made of very good type. Fem well shaped head. For age well developed body. Good bones, feet and angulations. Corr ridge. very good movements. Friendly temper.