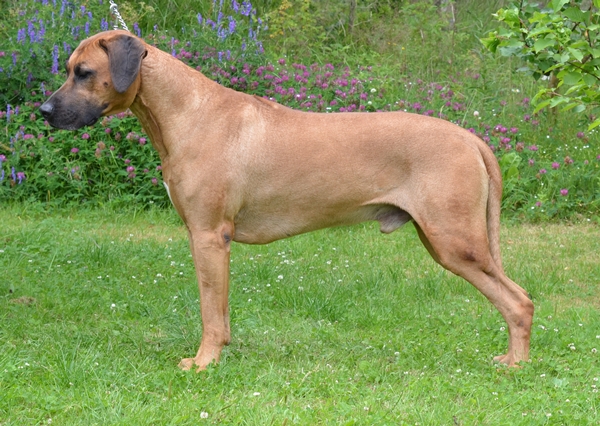 2014 - soon 7 years old and a bit chubby ;-) But he would probably say sexy chubby!! ;-D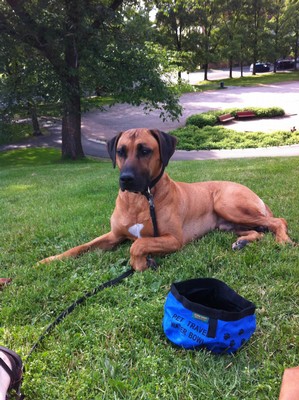 Donjuan July 2013, soon six years old!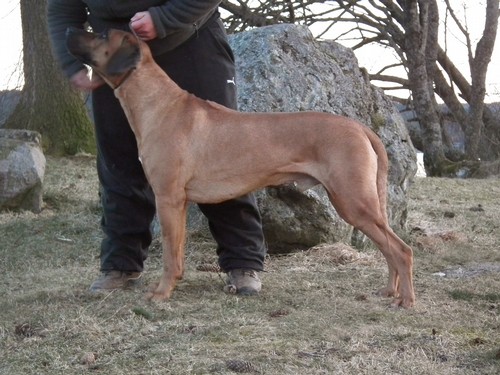 April 2012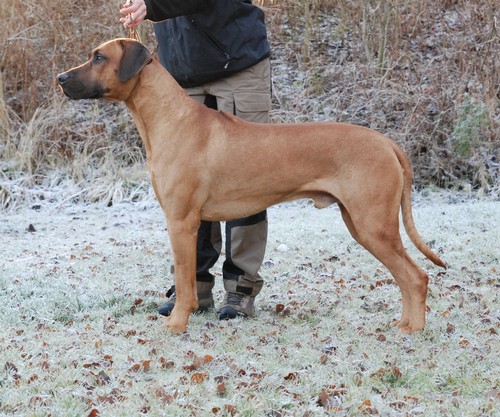 November 2010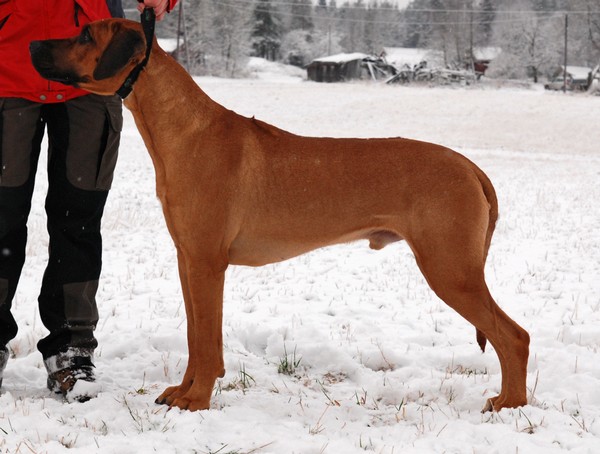 Dec 09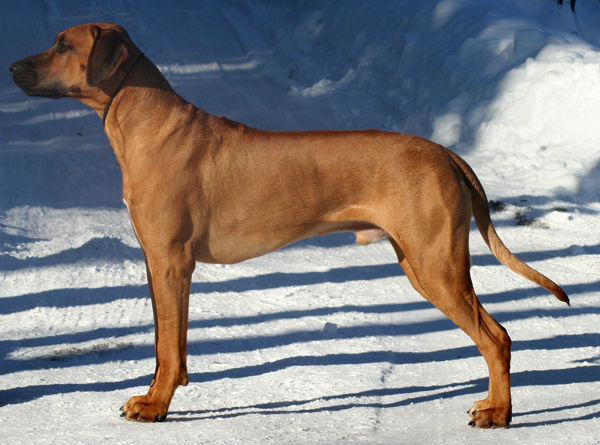 Feb 09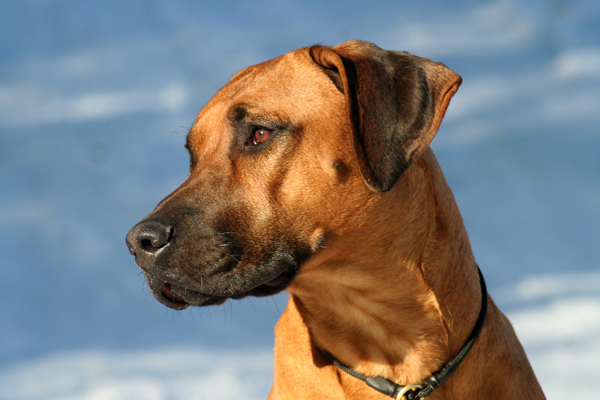 Donjuan 18 months. Photo G T Jensen.
Nuch NV 09 Hunting Prides Dodori Dodoa Donjuan

HD -A, AA - A

70 cm, 50 kg

Full dentition, correct bite

Sperm tested, excellent quality

DM: Carrier

Photos - From RR-specialty - Hunting

Donjuan remains co owned with us as he showed so much promise that we just couldn't part with him. He lives with Iselin, who previously owned Ghamma from us, and strolls around in Oslo, teaching children and dog owners how nice and well mannered male RR's can be ;-D

He is a very calm and balanced guy, nothing can upset him and he has a remarkable capacity to adjust to any situation or environment which are qualities I highly value. Like the rest of his siblings in the Dodorilitter he loves children, is totally accepting and open towards other people but with a dignified, steady tolerance.

He has from very limited showing three BOS winnings, four best male placements and five CC's from intermediate class, the fifth giving him the champion title and at the same time he got the Norwegian winners title and a CAC. Despite only beeing shown at nine occasions during 2009, he placed honourably as number six at the NRRK Gullhundliste this year.

This boy has loads of bone, a real powerguy and he is very correctly built. He was from the first stacked photos a truly balanced dog, with one paw in each corner, no tendency to toe in or out or any other puppyish behavior. His best remark is his temperament though, a sweeter guy is hard to find. Open and friendly towards both people and dogs of all ages and sex and with loads of self confidence, yet calm and as mentioned above, very stable. He is very curious and more playful than the average Ridgeback.

To sum him up in one word - both physically and mentally - it would be STABILITY.

In August 2012, Donjuan was diagnosed with a calcification in his back, probably originating from an old injury (as he grew up with two boisterous German pointers I can imagine how he got his injury ;-)). That means that his show career has come to an end, but he is luckily healthy and pain free and will live a long life with his niece! He was also x-rayed all around with clear shoulders and knees.